Create impressive videos:
Video editing, animation and slideshow
with AquaSoft Video Vision
Edit your videos, combine photos, texts and music into a fascinating movie experience and share your memories in brilliant quality.
Buy now
30 Days Money Back Guarantee
Photo presentations with transitions and camera pans
Make your photos amaze - You have not seen your pictures this beautiful. Always put the right cut in the scene and make sure you have appropriate aperture for Wow effects. Of course, with your videos as well
Hundreds of transitions, finely adjustable (for example duration, direction, animation, etc.)
Use transitions as fade-ins and fade-outs
Images in perfect quality - no pixel gets wasted.
Display images full size or as collage
Select the image section using a camera pan and zoom.
I absolutely love this Software
Andre A. P.
I absolutely love this Software. I was using the Microsoft Slideshow feature on my computer and it kept crashing. So I decided to try this Software and It was so easy to use. My Slideshow came out excellent and I never had one problem with AquaSoft SlideShow Software. Will be using it forever!
3D - your photos in a new dimension
With AquaSoft Vision and Stages 2023, your animations will reach a new level. You can arrange and animate photos, videos and graphics in all three dimensions.
Create parallax effects that add a sense of wonder and excitement to your presentation.

from Video Vision

The new effect "3D Cube" can show six photos at the same time and animate them as a rotating cube.
Create a virtual photo wall with the new "3D Strip" effect.
3D scene object featuring real 3D editor allows for animation of photos, videos and texts in space, including proper depth sorting and transparencies.

AquaSoft Stages
Super smooth movements with Motion Blur
Razor sharp or naturally smooth - decide whether animations and camera pans appear with motion blur or hyper-realistic. No more moiré effects on zooms and pans across detailed or complex shapes. from Video Vision
Export entire projects with motion blur
Moiré effects during zooms are a thing of the past
Even when panning, individual images or videos blend into each other so smoothly that the viewer's eye can fully engage with the actual content.
You determine the strength of the Motion Blur yourself.
Can be deactivated specifically for individual elements

AquaSoft Stages
Adjust and change colors
-

for photos and videos
Camera model or lighting conditions are different, skin tones look unnatural, a cinematic look is missing? Color grading can change the color tones of a photo or video. This creates a completely new visual impression.
Easily apply color effects to a single or multiple objects at once via live effect.
15 ready-made styles are included.
Load other color tables into the LUT effect (images, cube files, ICC profiles)

from Video Vision

Create your own variants with the integrated editor

AquaSoft Stages
Layout effect
-

fits together perfectly
Bring your images and videos together in the Layout effect. Create dynamic galleries and collages with fixed or automatically created arrangements, where images can also swap places.
Multiple photos or even videos combine to form one unified impression.
Layouts can be nested within each other as desired.
Directed or random arrangement
Determine margins, internal spacing, rows, columns and animation
Aspect ratio for the contained elements selectively or automatically adjustable
Use 33 pre-made layouts or create your own.
The automatic image swap function is an eye-catcher!
Animated routes by land, water and air
Show where you were. Not only will you remember your holiday destination better, but your viewers can also make a real reference to your travel itinerary by showing them the way on the map. Many different maps, path styles and vehicles give you endless possibilities to visualize your travel routes.
Map Wizard for retrieving maps in all zoom levels from the Internet
Various map styles such as road map or satellite image
Describe any path with a "Running line"
Can be combined with vehicle graphics (custom graphics can be used)
Animation is created live, instantly playable, and can be customized at any time
Use your own maps
Photos, texts and videos can be displayed on maps
Your pictures come alive
Do images always have to be rigid? Not only to give boredom no chance, but above all to be able to deal with your motifs exactly, you use a wide range of animations. Whether subtle or direct, humorous or playful - a plethora of opportunities
Images, text, videos: you can move and rotate everything along paths. This is how you create your own animations.
You can animate camera pans. Thus, e.g. a "Ken Burns" effect or zooming to specific image details are possible.
A powerful particle system allows you to have a wide range of animations: from the smoke of a steam locomotive to subtle moving background, rain or gently trickling snow.
Use a curve to determine the transparency for each element of your project.
Picture in Picture
Collages bring even more life into your presentation. You combine several images, place them on backgrounds or decorate them. Now, if you animate collages as a whole as well as their individual components, you'll have your own animation studio.
Create collages with any number of tracks in the Timeline
Picture in Picture effects
Timeline can be structured with chapters and collages, so that complex animations remain clear
A number of immediately usable design elements are available, such as, e.g., forms or even speech bubbles.
Fabien (Troyes, France)
Your software is very very "imponiered". Happy to see not only Silicon Valley has good developers! I've never seen such a software for this price...I'm going to buy it !!!!
Everything under control
There has to be tidiness, and large projects can not be realized without it. Organize your show in chapters and manage multi-hour slideshows with thousands of pictures and videos.
Project can be divided into chapters and sub-chapters so that you can comfortably denote your vacation with "Getting there", "Day 1", "Day 2", etc. Finished chapters can simply be collapsed.
Storyboard view for easy viewing and sorting of images
No limitation for the maximum number of images or duration of the project
Archiving of the entire project, including all materials used (images, videos, music, fonts, etc.), so that even years later you have a fully editable project.
Effect kit for your ideas
Would you like to give your images and videos a little boost, sometimes? A huge flexible effect palette is ready for you to realize your ideas.
Live effects that affect even animated content and videos, e.g. masks, blur, soft shadows, color corrections, sepia, displacement mapping, halftone effects, mosaic, etc.
Object effects that automatically animate or arrange your images, e.g. a transition using a soft "Ken Burns" effect, or a scroll in a filmstrip
Other effects like "old film", camera shake, etc.
Image effects like frames and shapes
Image and video editing
Almost every image and especially video material needs some adaptation. With video editing functions and image corrections, you bring your material into the right shape.
Non-destructive image processing allows image corrections without changing your original images.
Various processing possibilities, from cropping over color correction to rotation
Effect system to create complex effects by yourself How about a picture that gently reflects downwards?
Videocut: split, crop, truncate your videos
Video speed can be changed (for example, for slow motion or time lapse)
Integration with Adobe Premiere Pro and OpenFX plugin
If you use other programs for video editing, you can now create animations with AquaSoft Vision and directly include them in other applications - without waiting, conversion or quality loss. For example, you can create a title animation or lower third in Vision and use it with transparency and in high quality in other applications. If you modify your Vision project, the changes will be immediately visible in the other program.
Use Vision projects within Adobe Premiere Pro
Including transparencies
High precision (up to 32 bit color depth per channel)
Custom import resolution
Sound is also imported
You set the tone
With the matching background music, you can greatly increase the effect of your presentation. Whether your audience gets goose bumps, laughs, is amused or thoughtful - it lies in your hands with the dubbing.
Convenient track for background music with playlist
Automatic fade out of the background music with video or other sounds
Volume can be changed with "rubber band"
Add sounds to the timeline, e.g. for noise or speech dubbing
Sound assistant for convenient recording of your narrative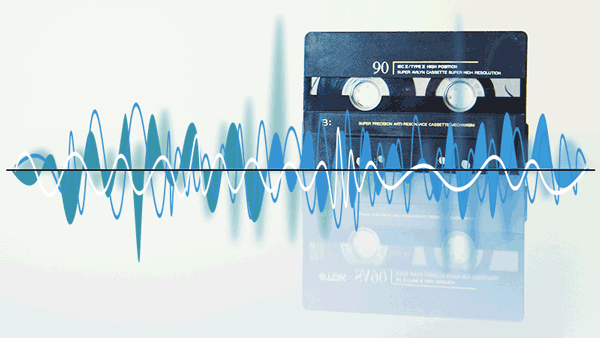 Your message will come across
A word says more than a thousand pictures? You know the saying for sure. Titles and credits as well as picture captions and texts provide for a better understanding, wit and just look good.
Adding captions/titles to images
Free text formatting, such as color, size, font, orientation
Various formatting possible within a text (Rich Text)
Text animations for fading in and out, even single letters
Text effects such as shadow and outline
Using placeholders for inserting image information, such as e.g. the recording date
Automatically adjusts font size to accommodate available space
Credits as in the movies
Your slideshow software, "Slideshow Ultimate" is simply the best.
Yunus (Japan)
The user interface of this software is standard setting, ahead of its time. [...] Its ease of use means immense productivity gains. We produced our first slide show after a few hours of playing with it. [...] The list of features of your software is almost spiritually inspiring. Wow after wow. Thanks for the good work [...]
All doors are open to you
Reach everyone! No matter which device or medium, the versatile output options offer the suitable for every purpose and also for further processing.
Burn to Blu-ray and DVD
Upload directly to YouTube and Vimeo
Export as video file in all popular formats: MP4, WMV, MPG, etc.
Export as animated GIF or as a sequence of images
Export including player software for (also interactive) presentation on PC
Multiple projects with menu for PC and DVD player
Presentations in no time
You want to create a slideshow suited to a topic in just a few minutes? Use intelligent templates that automatically arrange and animate everything.
Automatically created animations from your images, videos and texts
Combine templates with your own ideas
Many topics available: birthday, wedding, holiday, school, Christmas, silent film, etc.
Neutral animations are available too
Templates are used at runtime, so the content - i.e. your pictures, videos and texts - can be adapted and is interchangeable and extendable at any time.
Your customer area
Free updates and a lifelong download guarantee? Download your software in your personal customer area at any time, within the main version all updates are free of charge.
Customer area allows you to download your software at any time.
Free updates within the main version
30 Days Money Back Guarantee! If you are not satisfied, you will get your money back.
Thank you
George P.
The support I have been receiving from you is second to none. That other Companies should follow your example.
System requirements for Photo Vision, Video Vision and Stages 2023
Operating systems: Windows 11 and 10 with 64-bit
Processor: Multi-core processor recommended
Graphics card: at least 1GB graphics memory, DirectX 9c
RAM: 4 GB