Create your own maps
Become the cartographer of your journey. With countries and continents you bring your destination into focus. In the extension package "En route 2" you will find individual country contours as well as entire continents and define textures, shadows and colors. Use the "Texture tiles" effect and the 16 new texture templates in combination with a camera pan to create endless variations of backgrounds for your favorite memories.
If you prefer to use our popular Map Wizard for your itinerary animations, you'll find five new map styles to use in your travel slideshow. Show traditional maps in Vintage, Western or Explorer style. Alternatively, use the modern "Digital" or the comic-like "Warm Tones" styles. Fittingly, there are 15 additional "Decorated Path" styles to show where and how your journey went.
Included features

5 map styles for the Map Wizard
Vintage, Digital, Discoverer, Warm tones (city map), Western street map
6 animated captions
Unfurling banners and banderoles
6 animated decorations
compass, globe, marker, passport, postmark, trolley case
85 decoration elements
including famous landmarks
94 country and continent contours
Contours can be provided with additional textures (also your own), which can also be colored
16 textures for the "Texture tiles" effect
(from Video Vision)
15 additional path styles for decorated paths
4 image effects (masks)
One Intelligent template


Adjustable color scheme

One color palette
One sample project
Discover the world over and over again
With the five new map styles, you'll always have the right background for your route animation. First, use the location search in the Map Wizard to locate your destination. Then switch map styles to decide which map design best suits your flight itinerary, boat trip, hike, photo city walk, or trip across city, state, and country borders. Depending on the map style you set the focus on nature, places or traffic routes - detailed or simplified. Each map can also be colorized with image effects or illustrated with decorative elements.
After selecting your map, use one or more route animations to show your itinerary. Choose from path types, such as arrows, dash lines, or patterns. Combine them with vehicles of all kinds, such as cars, bicycles, ships and trains (additional vehicles can be found in the extension package "En route 1").
The fastest trip on earth
With the Intelligent template " En route 2" you can share your adventures in no time at all. Fill the template with your most beautiful photos and videos. Intro and credits have also not been left out. Simply provide the details of your trip, such as destination and travel time - everything will be fully animated during playback. Add captions to your vacation photos to give the viewer some interesting insights. For more text, add Text objects - your vacation memories will then pop up as pretty postcards.
Easily change the color scheme for the background, the background patterns, the other decoration elements and the light by using the color picker. So every slideshow trip will be different and ever exciting.
That's how it works: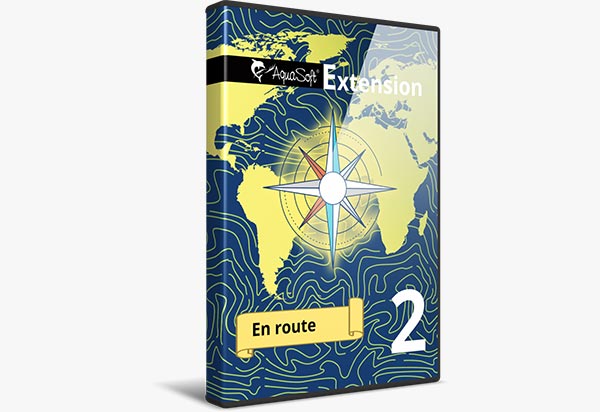 Step 1: Buy the extension package.
Step 2: Start Photo Vision, Video Vision or Stages.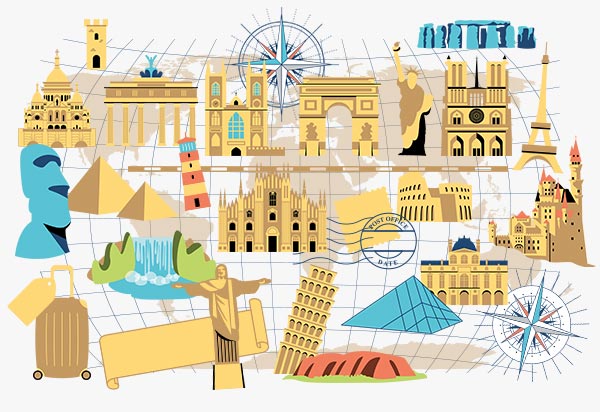 Step 3: Use the new effects and animations for your shows.
The perfect solution for creating videos and presentations
To use an extension package, you need the latest version of Photo Vision, Video Vision or Stages.
Frequently asked questions