Let's get the party started!
Celebrate a birthday with Photo Vision, Video Vision and AquaSoft Stages. With the "Birthday and Anniversary" extension package, you are perfectly equipped for colorful children's birthdays, important celebrations, parties with friends or big company anniversaries.
With two Intelligent templates, you easily create a live presentation for a party or a video as a gift to share with friends or family.
Let photos and videos float in front of a spiral of particles or offer congratulations with photos and videos under the pennant chain, decorated with gifts, balloons and the confetti shooter.
One extension - 5 styles
To ensure that there is something for every party and taste, the extension package "Birthday and Anniversary" provides all decoration elements in five different styles. With the Color effect (in Video Vision and Stages) or by using the Colorize effect in the image editor, the decorations can be adjusted to your own color preferences - gold becomes silver and flashy turns subtle.
Abstract and chic in gold and pink
Golden balloon style
Cool ice look
Cheerfully colorful for kids and the young at heart
Classy glossy lacquer
Place pennant chains, cakes and candles on photos and videos. Immortalize the recipient by name using professionally designed letters. And do not forget the date, so everyone knows why today is being celebrated. Let balloons fly and fire the confetti shooter for the grand finale!
Included features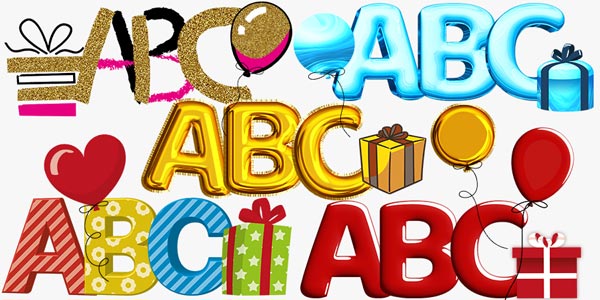 335 decoration elements
Cakes, letters and numbers, balloons and gifts, pennant chains, captions, and much more.
2 intelligent templates
5 Live backgrounds
with color pickers for background and particles
5 image effects (masks)
5 configurable animations
Frame overlay, "Dancing pictures", "Dancing text", candle with different styles and hues, confetti shooter with color and confetti shape selection
Let us dance
The animation "Dancing pictures" automatically provides movement to added decorations and photos. Just drag in gifts, letters and numbers. Or show the faces of all the well-wishers! Even the text gets a boost: use the animation "Dancing text" to caption photos and videos. Choose the colors you want and you're ready to celebrate.
Subtly decorated along the edges
Your photos and videos are suitably decorated for any occasion with the new frame overlay. The effect artfully combines imagery from various sources and different decades. Insert photos and videos, choose particle shape, color and opacity and you're done - your images take center stage and shine outward.
Good background atmosphere
5 versatile Live backgrounds in the styles "Abstract", "Balloons", "Ice", "Kids" and "Lacquer". In full format, they serve as backgrounds for your photos and videos, as padding for pauses, or as a base for captions.
Background color can be disabled
Background color adjustable
Particle color adjustable
Blend mode "Addition" for light effect
That's how it works: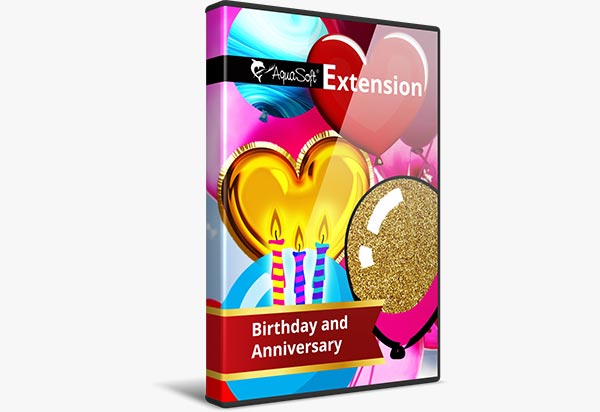 Step 1: Buy the extension package.
Step 2: Start Photo Vision, Video Vision or Stages.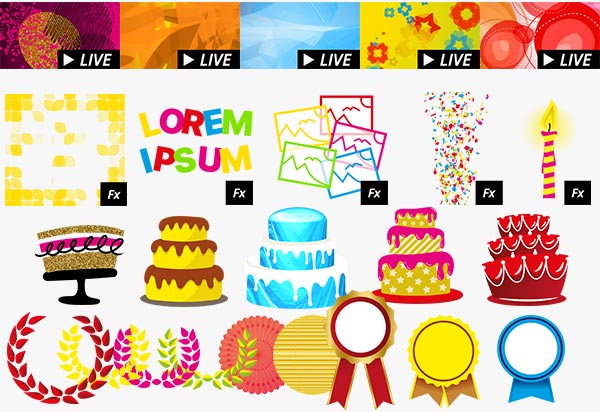 Step 3: Use the new effects and animations for your shows.
The perfect solution for creating videos and presentations
To use an extension package, you need the latest version of Photo Vision, Video Vision or Stages.
Frequently asked questions