Extension package "Winter time" - Features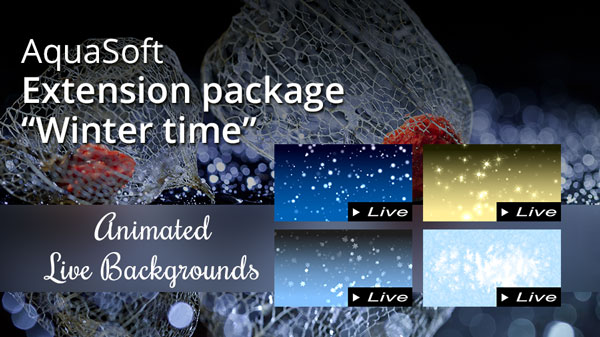 The extension package "Winter time" delivers 39 new elements for the perfect winter show. In addition to decorative elements, sounds and matching backgrounds, the winter package offers 4 new "Live backgrounds". Use the animated backgrounds (for example, a winter landscape with snowfall) to give your shows even more dynamism and variety.
4 live backgrounds
25 decorative elements (combinable)
4 seasonal sounds
5 backgrounds
An intelligent template with glittering snowflakes
That's how it works: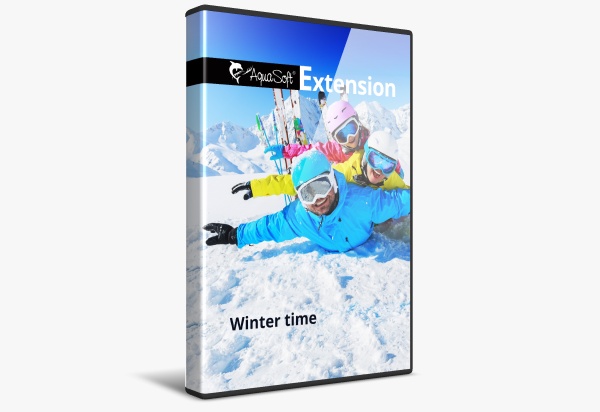 Step 1: Buy the extension
Step 2: Start current version of SlideShow or Stages.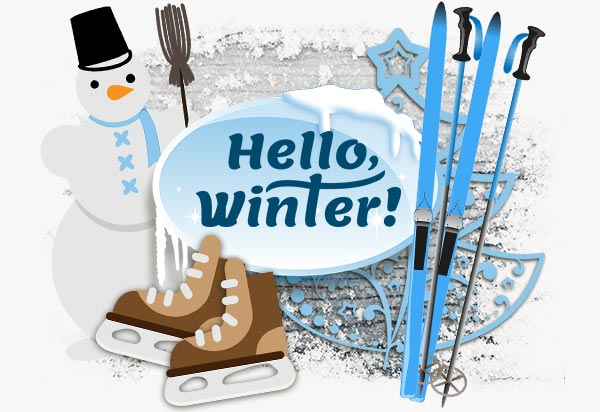 Step 3: Use the new intelligent template and decorations.
The perfect solution for creating videos and presentations
Our new extension system works with SlideShow and Stages. Please make sure to install the latest updates available.
Frequently asked questions