Extension package "Merry Christmas" - features:
The extension package "Merry Christmas" gets you into the spirit of Christmas. Save a lot of time and create memorable Christmas videos with these elements
Intelligent template "Winter forest"
Intelligent template "Merry Christmas" (playful)
16 Christmas backgrounds, including 3 new live backgrounds
5 festive Sounds
42 decorative elements (can be combined)
7 new path styles for the "Decorated path"
7 new textures for the Live effect "Texture tiles" (available in Ultimate and Stages)
This extension package is loaded with everything you need for your perfect Christmas video!
That's how it works: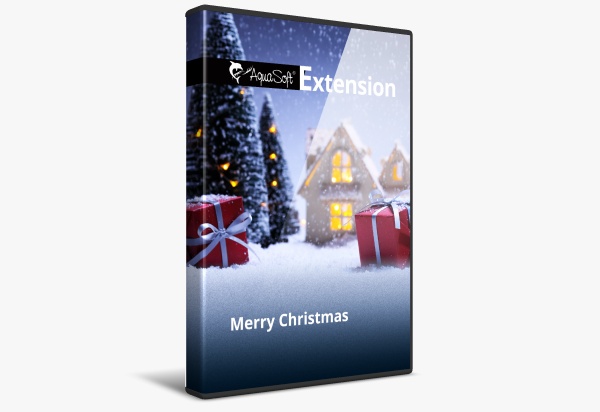 Step 1: Buy the extension
Step 2: Start current version of SlideShow or Stages.
Step 3: Use the new intelligent template and decorations.
The perfect solution for creating videos and presentations
Our new extension system works with SlideShow and Stages. Please make sure to install the latest updates available.
Frequently asked questions