Extension package "En route 1" - Features:
Our new extension package "En route 1" offers everything you need for your travel route animation:
42 vehicles
11 route styles
47 markers and flags
4 Sounds
2 new map styles
1 sample project
Among the new vehicles are, for example, various buses, a camper van, but also more exotic kinds of vehicles such as Segways, camels or a safari car. You can find them in the vehicles section of the simple and decorated paths.
That's how it works:
Step 1: Buy the extension
Step 2: Start current version of SlideShow or Stages.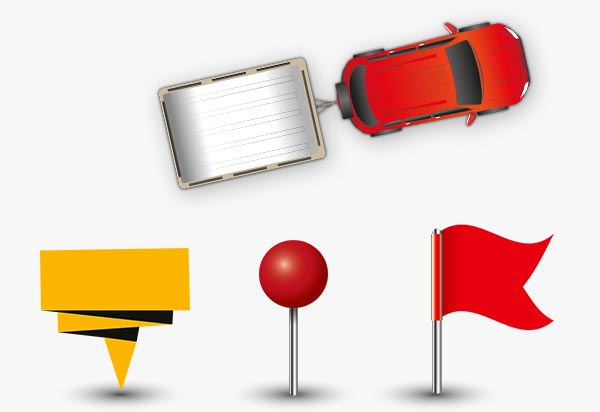 Step 3: Use the new elements, styles and maps for your route animation.
The perfect solution for creating videos and presentations
Our new extension system works with SlideShow and Stages. Please make sure to install the latest updates available.
Frequently asked questions