YouDesign Set "En route 1" - extension for YouDesign apps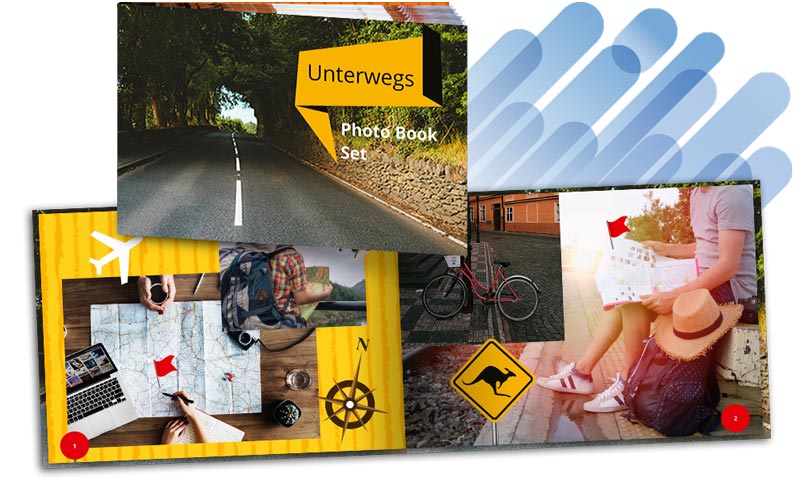 If someone takes a journey, he can tell you something - create a photo book or a photo calendar and show where and how you enjoyed your holiday trip. Mit dem YouDesign Set "Unterwegs" verlieren Sie dabei nicht die Orientierung. Show where your photos were taken with town signs and signposts. Which means of transport were you travelling with: by ship, motorhome or airplane? This Set contains all necessary design elements. Explain the most important sights on your journey with texts, markers, pins and flags We wish you "Bon voyage!" when creating your photo book or photo calendar.
Included features
93 decorations - Vehicles, markers, flags, signs
A book template for YouDesign Photo Book
A calendar template for YouDesign Calendar
That's how it works: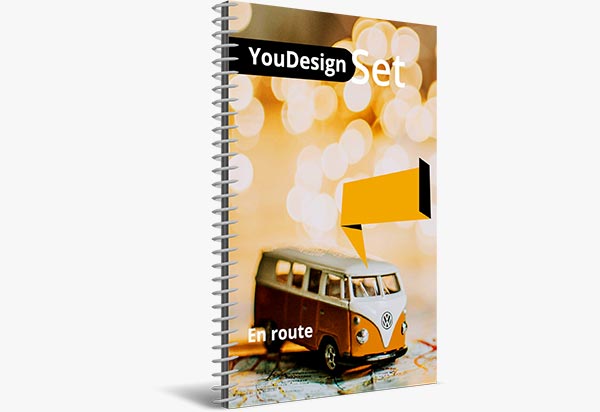 Step 1: Purchase YouDesign Set.
Step 2: Launch the most recent version of your YouDesign software.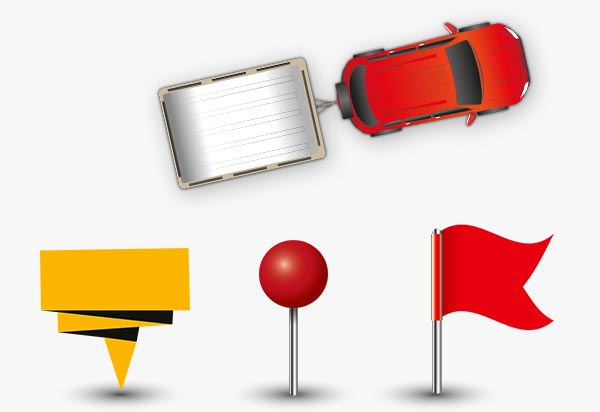 Schritt 3: Use the new graphics and templates.
Sofware for photo books
With AquaSoft YouDesign Photo Book and YouDesign Sets you can quickly and easily create professional looking photo books for yourself or as a present.
Software for photo calendars
Use the YouDesign Sets together with AquaSoft YouDesign Calendar or Calendar Pro to create your own personal photo calendar.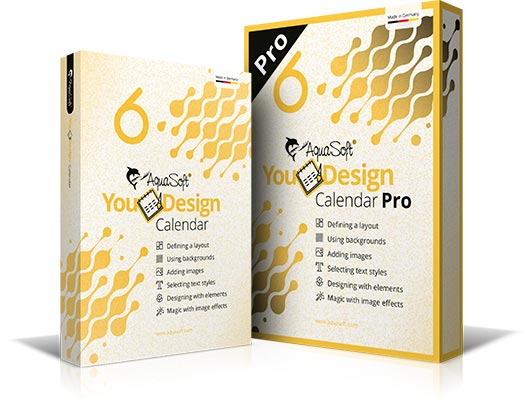 Frequently asked questions