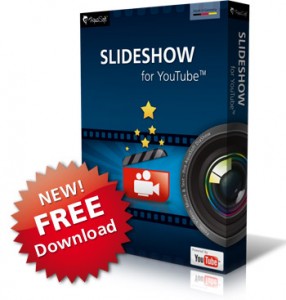 In the past, hundreds of thousands of YouTube videos have been already been created with our Freeware version AquaSoft SlideShow 6 for YouTube. Now comes the even more powerful version 7 , and it remains completely free of charge!
What's New

In addition to hundreds of new features and improvements that have been introduced with AquaSoft SlideShow 7, the new version creates YouTube videos in crisp HD quality and is even easier to use.
All Changes at a Glance:
HD Support (720p)
Improved image quality (VC-1 codec support)
New templates, transitions, effects
Easier to use
Compared to version 6, the new release offers hundreds of improvements in various areas.
Download Now
Download your free full version right down and enjoy the many improvements. To get an idea of ​​what is possible with the software, take a look at our sample videos and tutorials.