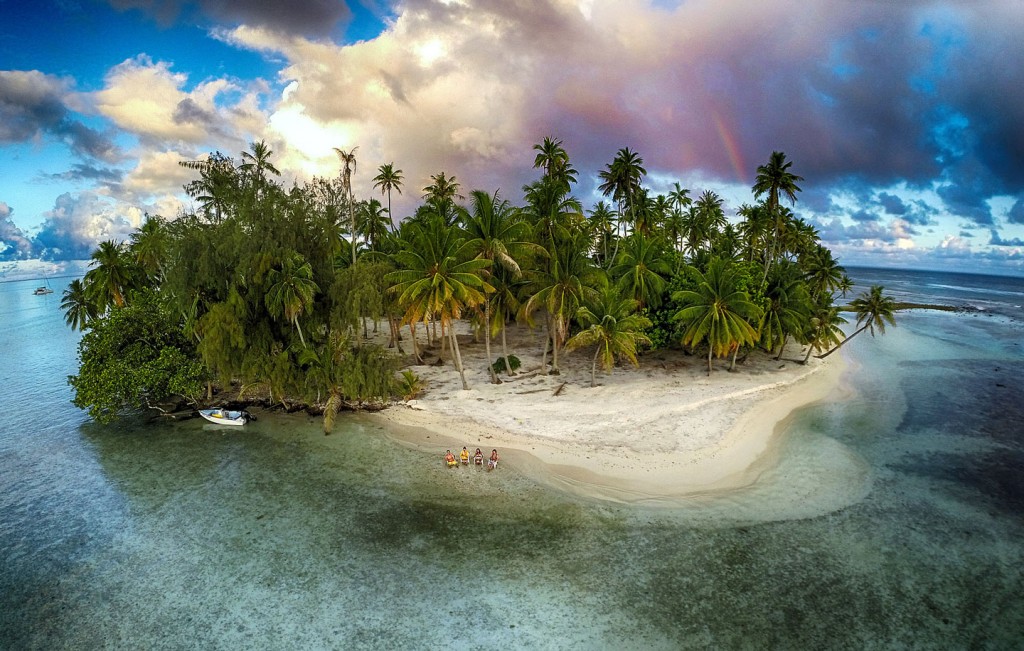 It is clear that drones are moving out of the realm of spy movies and military air strikes and into the homes of private citizens and businesses (just check how many google searches there are per month on "drones for sale"!). This year, for the second time, National geographic and Dronestagram held a drone photography contest which amassed a whopping 5,000 entries. Previously, aerial photography was limited to those who could afford to fly over regions via private plane or helicopter, leaving the field inaccessible to the average photo enthusiast. But with the advent of a drone with camera connection, even amateur photographers now have an opportunity to shoot photos from a birds eye view. This is a guide with tips to get you started with aerial photography, including things to look out for and inspiration from two of the winners of this year's drone photography contest, Ludovic (photo above) and Alejandro.
Here's how to get started with aerial photography
1. Become a good Pilot. Try purchasing a cheap toy plane or helicopter and flying it around your house and backyard. Without confident flying skills, your $400- $600 investment in a drone is at risk. A quick look on Youtube will show a compilation of crash videos from inexperienced fliers, you don't want to be one of them. Practice makes perfect and flying a drone is not something that you can do right out of the box.
2. Pick an engaging project. While you are learning how to use drones, photographs and video of your backyard are okay, but let's be honest, they're pretty boring. Experts recommend that before you start shooting, you should first determine what you want to shoot and then get a few friends involved as they can help you to get into position for that perfect shot!
3. Plan to shoot for an extended period of time to get the right footage. You can go out for 1 to 2 hours, shoot lots of footage and then edit it down to the desired few minutes. To achieve the 5 minute video below, Eric Cheng shot roughly an hour of footage and then pieced together the best parts.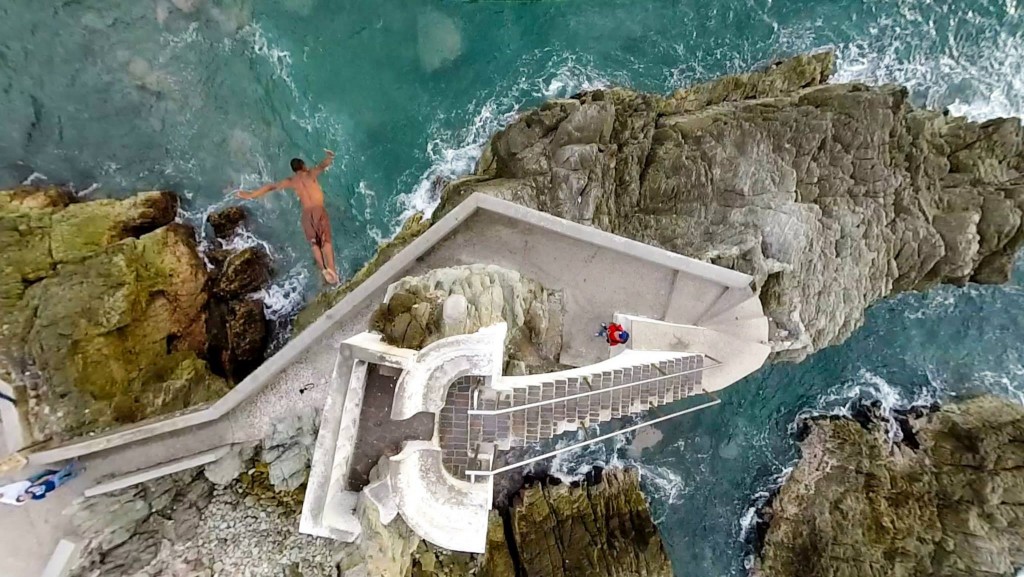 Things to keep in mind when taking aerial photos with a drone
* WIND- as with shooting video or taking photos on the ground, wind is a big factor in aerial photography. Beyond simply having unstable or shaky footage, if you are untrained and end up flying against the wind, you could lose your device.
* DON'T DEPEND ON GPS- Even when using the best of devices, including the ever popular DJI Phantom, you shouldn't depend solely on the GPS. Many experienced drone photographers highlight the point that GPS on current drones can be a bit unreliable, and especially malfunction due to weather conditions such as too much wind.
* BATTERY LIFE- Some drones have longer battery life than others, however most are in the range of 8 to 10 minutes or 12 to 15 minutes. This is something that should be kept in mind especially when you are sending your drone out over water, mountains, or other regions where it retrieval, if it were to fall, wouldn't be easy. Although many drones have a fail safe feature where it will automatically come back in case of low battery, you want to make sure that you have enough battery life to fly out and fly your drone back.
Viral Drone Videos
Eric Cheng, was surprised when his video of Santa Cruz surfers went viral. Yet, the key is that it shows things that we would never see standing on the ground, from a unique and new vantage point; and that is why 50 thousand people have viewed, liked, and shared his video. He became a good pilot by flying toy helicopters around his living room for hours, picked an engaging project, and shoot tons of footage then pieced the best bits together, and that is how the viral video was born.
Photo credit for:
"Lost Island" to Ludovic Moulou of Marama Photo Video (Tahaa, French Polynesia)
"Glorieta Rodolfo Sanchez Taboada" to Alejandro of Lemongrenade Studios (Mazatlan, Mexico)