To make this greeting card I  took the New Years' template (hosted on the German site) and just added my own countdown to it and text. There are several websites where you can download a countdown from 10 to 1, I just decided to make my own.
I personally like the old movie effect, so I used that and then I staggered the photos so that they were each a second long and started one after the other. Finally, I choose the same transition for all of the photos, in this case alphablending.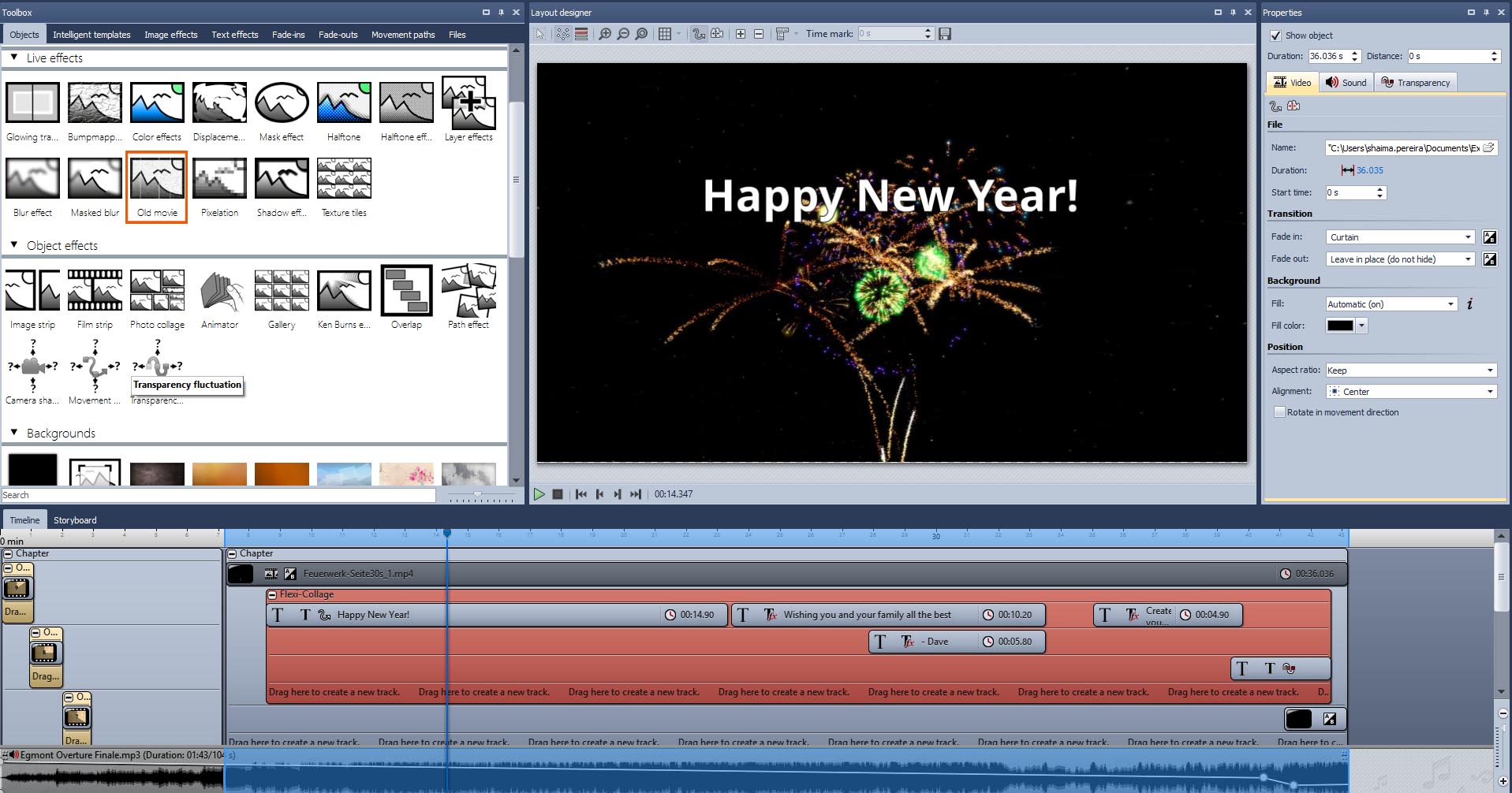 Another alternative if you don't want to use the old movie effect, is to put all of your 10 through 1 (or 9 through 1) photos into a chapter, stagger them, and then select the same fade-out for each one. The fade-out that I'd recommend is "radar" to get a circular in and out motion across your numbers. You'll also want to adjust the direction that the radar transition is flipping so that they're all flowing from one number into the next.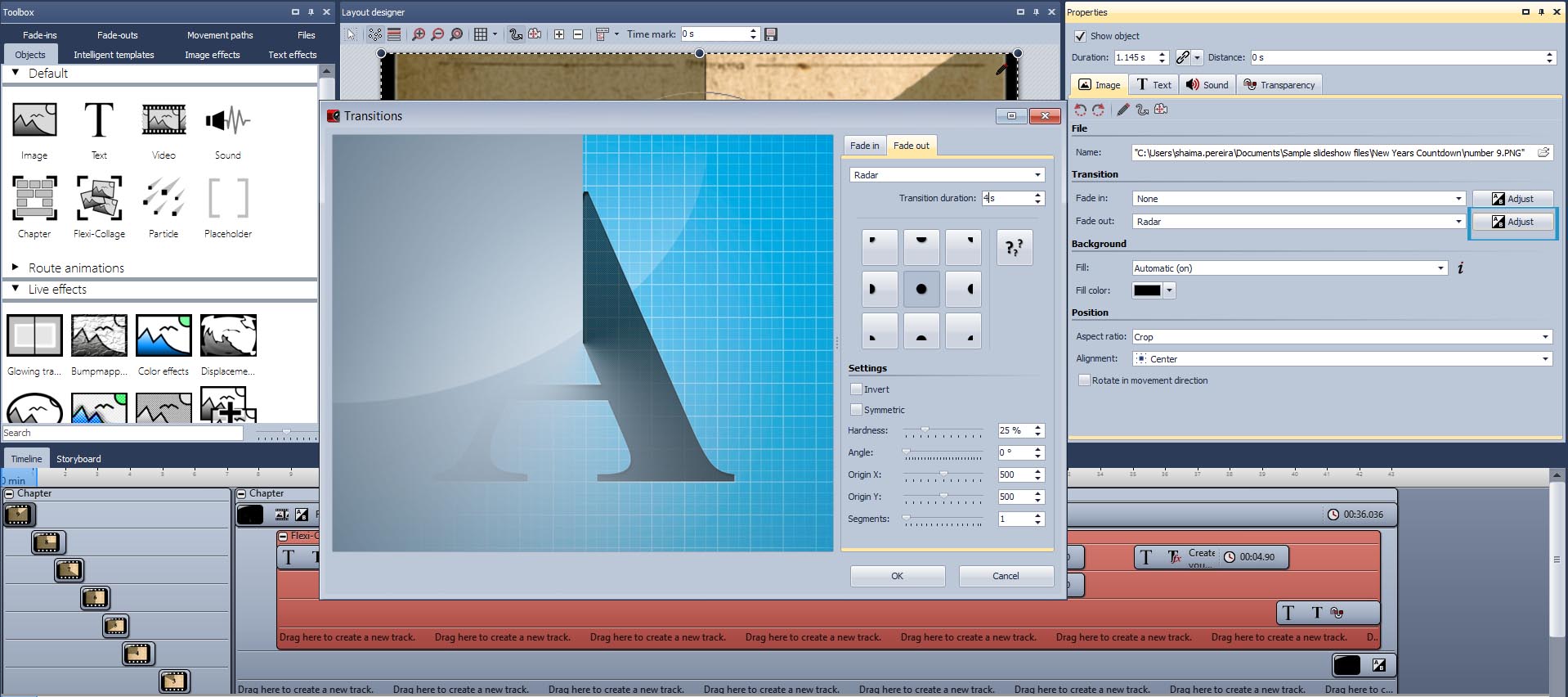 Note: Choose either a fade-in or fade-out for each photo, but not both. It will look really strange if you do both as the fade-out from the previous photo will conflict with the fade-in of the upcoming photo. Also with regards to this particular video, rather than the 1 fading into the video, you will end up with one of the previous numbers appearing again at the end.