Fun with Polaroids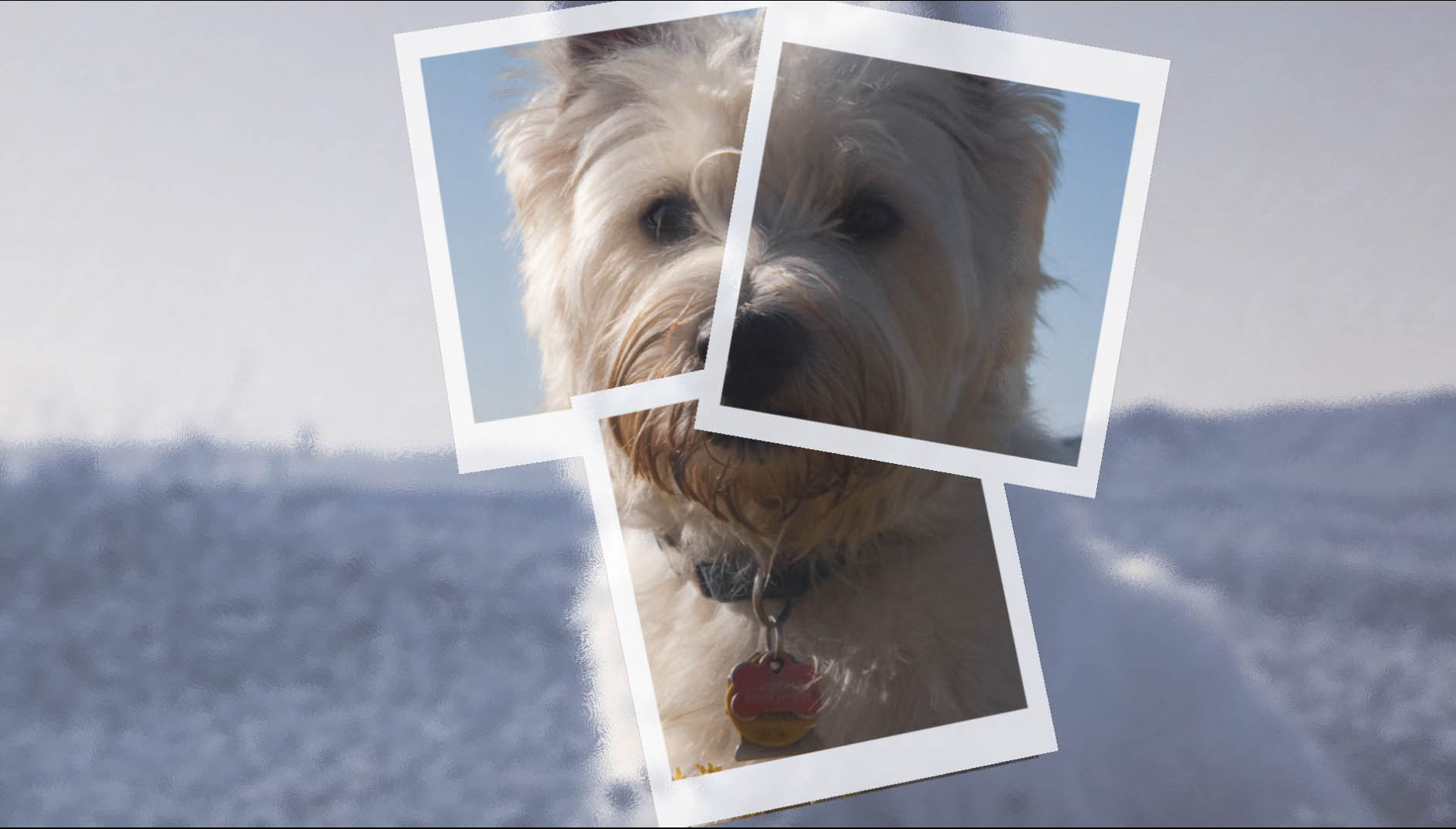 Polaroids are not just a thing of the past. Even though digital cameras are becoming more and more advanced, there is still a fascination with the instant/ candid photos that Polaroids offered. In SlideShow 9 you don't need to have a Polaroid camera, you can take any normal photo that you have and make it a Polaroid snapshot. The video below shows some project ideas with Polaroids and then we get into how you can make the same at home, whether for a birthday video card or a friendship/ trip video.
Example #1: Stack of Polaroids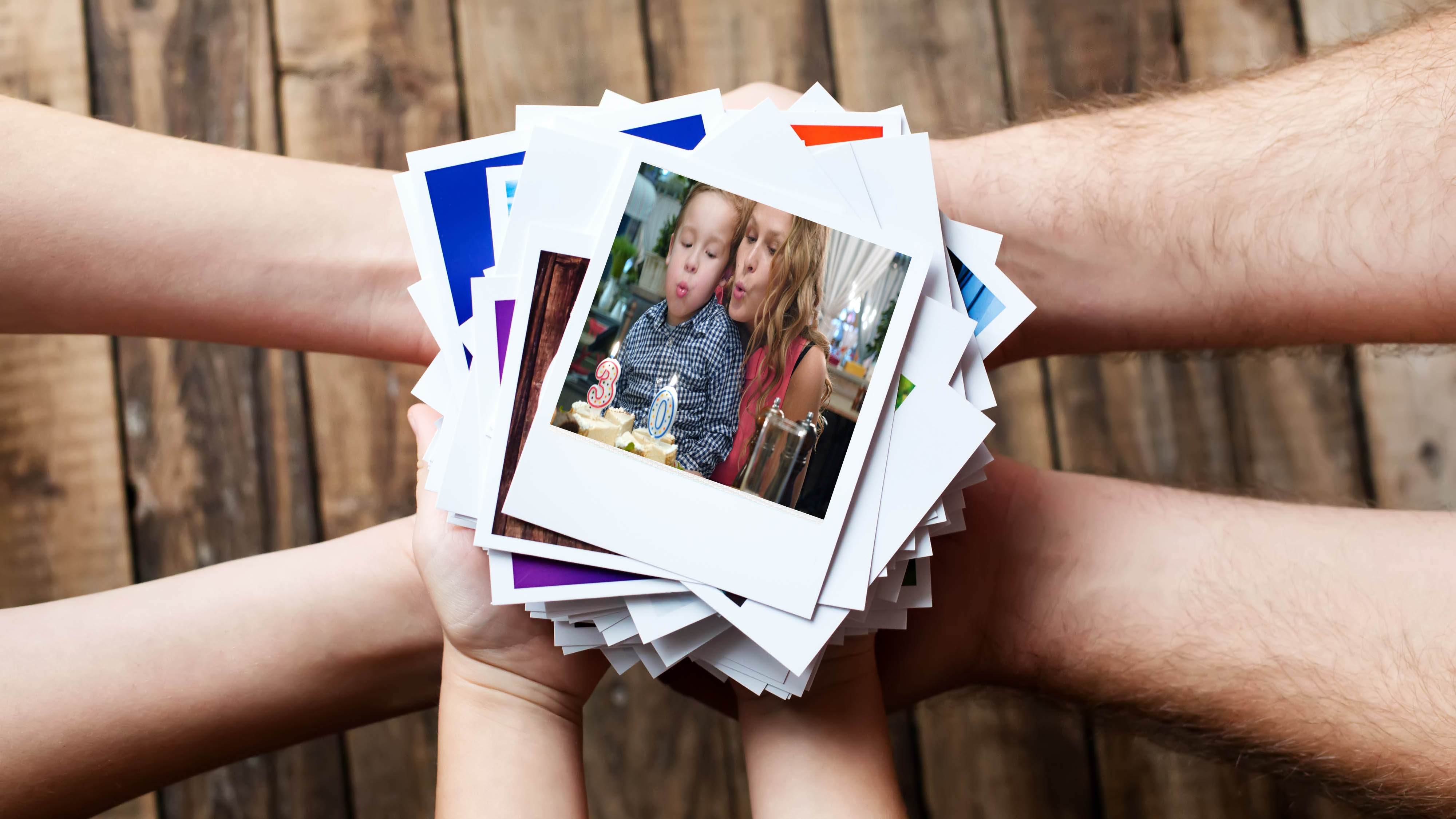 The first part of the video is perfect for birthdays or as a child's "first years" video, because you can quickly show progression with the camera flashing and switch between several photos at a comfortable pace. First you take a frame and position your desired photos one after another on top of it.
Example #2: Polaroids coming together to form a picture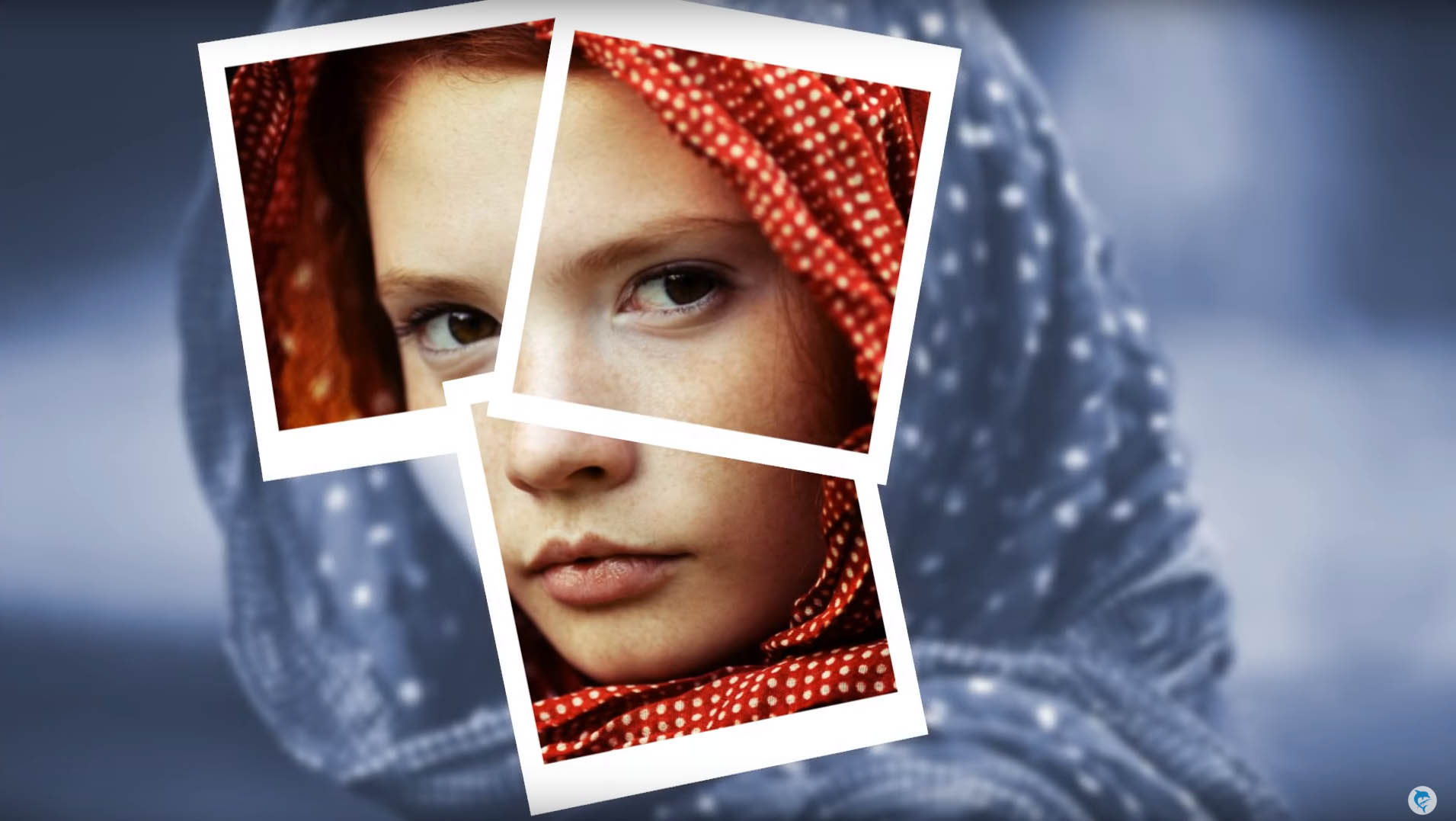 This type of show works great with almost any type of photos, pets, flowers, or people. It works especially well with portraits when the person is looking directly into the camera as then you can achieve great effects by floating in each individual eye from the left and right and then the remainder of the face from the bottom. You can download the template here. Then insert your own photos instead of the placeholders. If you want to add more photos with the same effect simply copy and paste the chapter and add your photos.
Example #3: Polaroids flying into the photo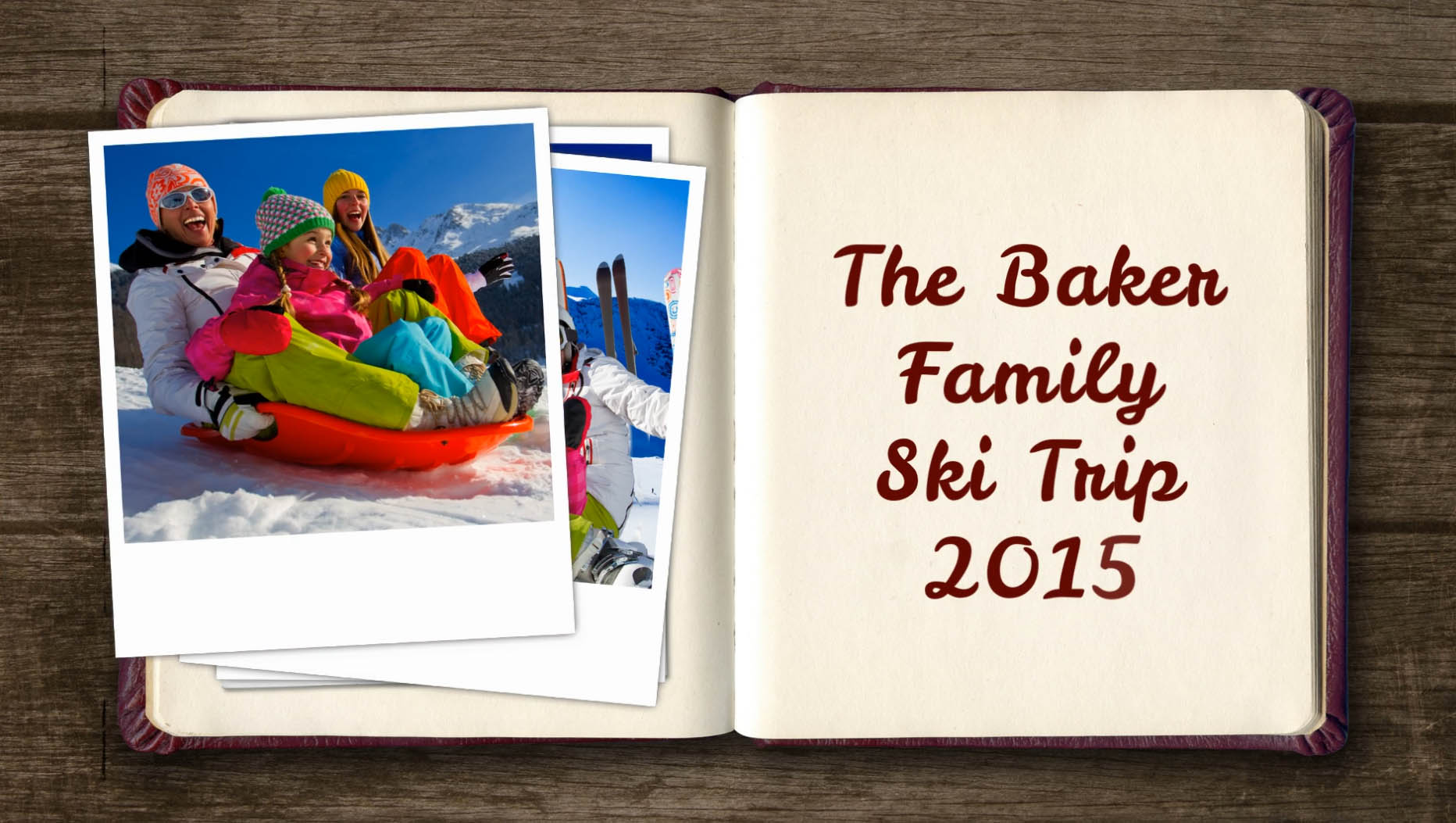 The last part was a combination of a frame that already had one Polaroid on it and the Polaroid frame that's available in SlideShow.  The first photo that appears is behind the Polaroid frame and thus requires no image effect. The next three photos that land on top of the open diary, will need a Polaroid frame, which can be found under image effects –> frames. One thing to keep in mind, these frames do not cut your photos, and typically Polaroids are more in the squarish shape, so you will have to either select squarish photos or you can edit them within the program using the crop feature which can be found by right clicking and then "edit image".
For more ideas of cool videos that you can make check out this blog and our Youtube channel.