In memoriam - extension package for SlideShow and Stages
Commemorating a loved one, saying farewell with pictures and texts, sharing the most beautiful memories - the extension package "in memoriam" provides a worthy setting for a consoling retrospective.
The intelligent templates, in three different styles, combine your images into a special commemorative presentation. In doing so, the intelligent templates adapt to your ideas and your visual material. In the template settings, simply choose whether you want the embedded photos to appear in their original colors, sepia or black and white. Add your own personal thoughts to text panels and captions and complete it all with fitting pieces of music. After all: no one leaves completely as long as the memories remain.
Included features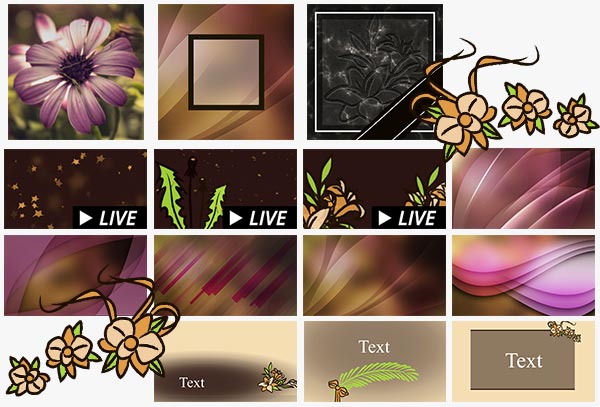 The extension package "in memoriam" contains:
3 intelligent templates
8 backgrounds
including 3 animated live backgrounds
44 decorative elements (angels, crosses, symbols)
The colors of the decoration elements can be changed using the image editor (in Ultimate/Stages) or the color effect.
3 animated captions
3 frames (image effects/BitmapFX)
3 menu designs for PC-Show and DVD
Memories are like bright stars shining in the dark of our grief
Floating images and delicate light particles in front of a discreetly colored floral background remind us of time gone by. Select the pictures you want to remember with. In the preset settings, you specify how the images are to be displayed - in black and white, sepia, or in their original colors. Add captions to the images or use a text object that provides space for mourning messages, quotes or farewell words. Use our design ideas or use your own font-styles, font colors or preferred transitions.
Your photos and videos in front of subtly colored flower motifs
Intro and outro
Adjustable font type, style and color
Choice of transitions
Black bordered photos are the center of the intelligent template "In memoriam 2". In addition to coloring the images (black and white, sepia, normal), you specify which background should be the design basis for your image presentation. All eight backgrounds of the package are available for you to choose from. Depending on the choice of background, the template has a different mood - ranging from elegant to reserved or dreamy.
Your photos and videos with black border
Background selectable from the included designs
Intro and outro
Adjustable font type, style and color
Choice of transitions
Simple, elegant and predominantly in black and white, the template "In memoriam 3" puts your pictures, videos and texts in the foreground. Choose from six natural backgrounds and set the effect - b/w, sepia or normal - for your images. The styles also differ in "Classic" styles (straight lines) or "Designed" (with elements from the extension package).
Template with black ribbon
Background selectable from the supplied designs (marble, granite, stone, paper, wood, clouds)
Define position and labeling for black ribbon yourself
Two design styles
Individual transitions and fonts/colors
That's how it works: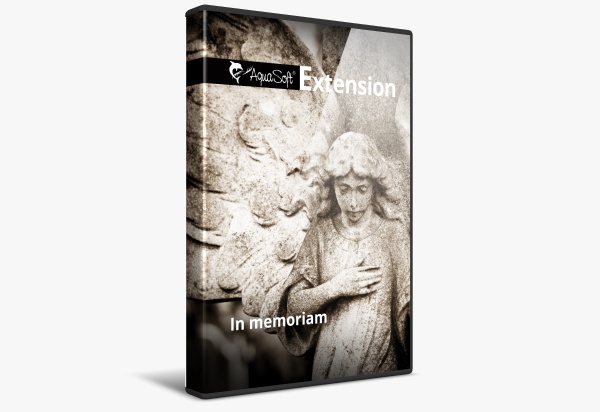 Step 1: Buy the extension package.
Step 2: Start current version of SlideShow or Stages.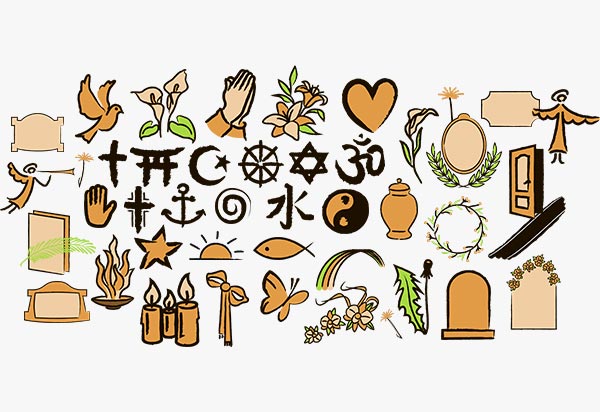 Step 3: Use the new elements and intelligent templates for your shows.
The perfect solution for creating videos and presentations
Our new extension system works with SlideShow and Stages. Please make sure to install the latest updates available.
Frequently asked questions