Geometric - Extension package for SlideShow and Stages
Do you need clear yet not boring templates that focus on your images, words or videos? With the "Geometrical" extension package, your next business presentation or the upcoming professional lecture will certainly succeed.
Whether it's an intelligent template or a live background - the colors of the templates can be customized to suit your theme, company logo or image material. Integrate text with style and elegance by adding captions or text objects.
Templates used in the video:
Template with floating images and highlights
Template with stripes and rectangles
Template with alternating transparencies
What is included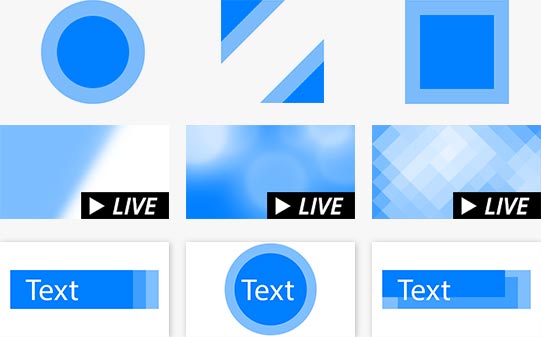 The extension package "Geometric" contains:
3 intelligent templates
3 animated captions
3 live backgrounds
A menu template for DVD and PC-Show
Highly flexible
Using the versatile live background together with text animations provide countless possible combinations. At the same time, the handling is very user-friendly and straightforward:
Place a live background in a chapter object.
In the background properties choose color 1 and color 2 - if they are close together, the result looks especially harmonic.
Then place your images below the background object.
Under "Labels" you will find three animations in the Toolbox - drag them in front of, in between, or below your pictures, adjust the color and enter your text - your presentation is ready.
That's how it works: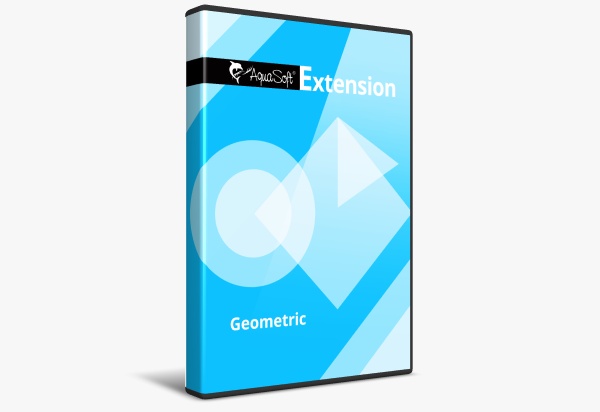 Step 1: Buy the extension package.
Step 2: Start current version of SlideShow or Stages.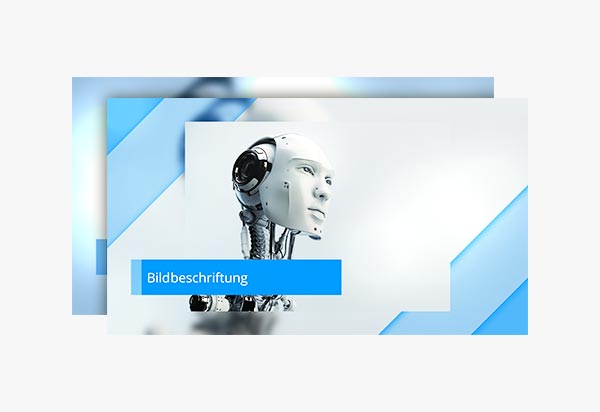 Step 3: Use the new elements for your shows.
The perfect solution for creating videos and presentations
Our new extension system works with SlideShow and Stages. Please make sure to install the latest updates available.
Frequently asked questions